Our list of the top casino destinations in the world and where those bonuses start turning into bucks!
The rapid growth and success of online casinos may have set a global challenge for land-based ones. Casino tourism is trending. There're iconic places like Vegas, plus a choice of other amazing destinations like the Caribbean and Manila, or lesser-known gambling hotspots like Puerto Rico and China to explore, all with very nice casinos and overall great places to visit. A great way to spend a holiday.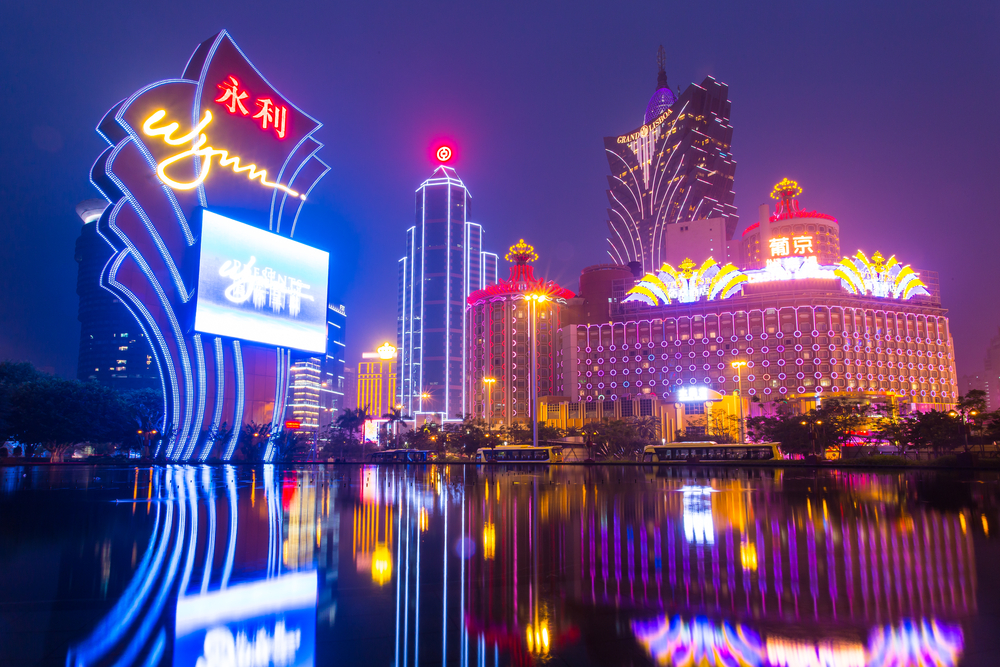 7 best gambling destinations and casinos
Many places have relaxed their gambling laws in recent years, and this means you can now travel to most of the world's best locations and gamble in the finest casinos at the same time. Some people like to combine a night at the casino with their pre-marital commitments, others go because it's just a really cool thing to do. Then there are the pros and wannabe pros who go to play the circuits, win lots of money and have the time of their lives. If you had one week and a private jet, you could spend a day frolicking at each of these top gambling destinations.
Macau and the City of Dreams, China
Named Monte Carlo of the Orient, some also say Macau's Cotai Strip rivals gambling in Vegas. You'll find all the same big name casinos, plus James Packer's legendary City of Dreams.
Casino de Monte-Carlo
Spoil yourself in Monaco and visit some of the world's oldest casinos. There may only be a handful on this tiny island in the Med, but they come with all the luxurious qualities the rich and famous who frequent them adore.
Singapore's Resorts World Sentosa
Popular with Chinese high-rollers, both mega brand casinos Sands and Resorts World have exploited the country's new relaxed gambling laws. Expect to be dazzled. Underwater room view with games, anybody?
Crockford's, London.
London is famous for its sights and nightlife, yet the casinos don't get the credit they deserve. Crockford's is an age-old gentleman's club which has been a gambling hole since horses and carts pounded the cobbles. The Hippodrome needs no introduction – go.
The Crown in Melbourne
A casino craze is sweeping Australia. Soon, there will be grand casinos in every major city. Meanwhile, The Crown in Melbourne is still the place to go. Enjoy a night in a cool city and a day watching the Australian Open.
The Sochi Casino and Resort, Russia
Dubbed Vegas on ice, Sochi opened its mega casino resort in 2017. It's one of Russia's designated gambling zones, proving a magnet to many of the young and wealthy Russians, with 5-star dining and shows in a lavish theatre providing a break from gambling their fortunes.
But, can you beat gambling in Vegas?
Besides being home to world-famous casinos like the Bellagio and the Venetian, Vegas is also home to over half the world's top-rated hotels. With an endless choice of things to do, there's good reason it's a city that never sleeps.
Casino tourism: advice and gambling tips
Planning a trip to go gambling abroad is much like planning a normal holiday, it starts before you go. However, given the possible overwhelming excitement you'll experience when you arrive, getting organised before you go (while your head is screwed on) is more important than normal.
Most casinos have similar policies around good behaviour and dress-code. Game rules can vary slightly, so always check before you throw your chips on the table. Remembering these pointers could prove invaluable:
Money matters
Bank and casino currency exchange rates can fluctuate daily, not keeping an eye on them could cost or reward you. Tax rules differ in each country, like Australia taxes its casinos, but other places tax players.
Plan for the season
Sochi in the depths of winter might not be a good idea, nor would the Caribbean in hurricane season. Oz is great in winter months while the Med is kinder in the mid-seasons. Don't forget annual events like tennis or the WSOP.
To tip or not to tip?
While it's pretty much expected in some places, in others tipping is illegal. Checking out this seemingly minor detail is crucial. For example, Americans will be insulted big time if you don't tip the dealer, but in Australia you could end up in jail for it.
Improve your betting strategy by playing online
Online casinos can't provide you with grand all-you-can-eat buffets like the Bellagio offers, but they do offer an assortment of delicious bonuses to fund your gaming. Like some of the pros sitting at the final table at the WSOP, you can use these to catapult you to the next level, gain access to tournaments, bankroll Vegas!